The 50 Inspiring Champions of the Blue MBA Class of 2023 – Meet Frederik Rye Lytzen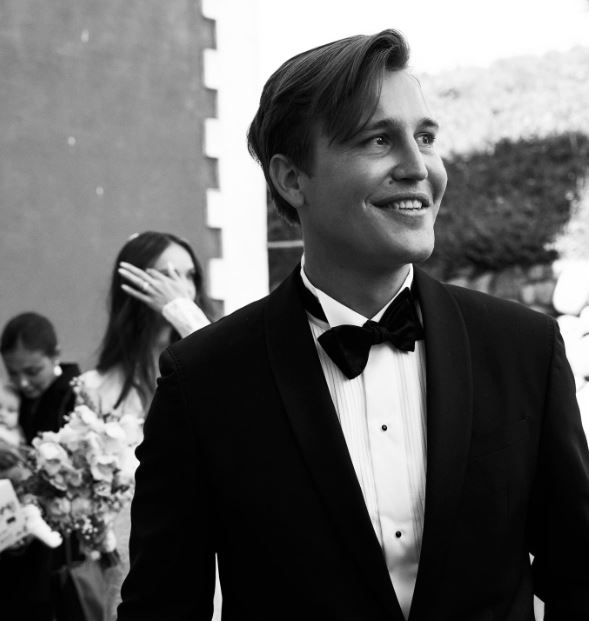 From being kicked out of one high school and graduating with a 0.2 GPA from another, to Partner in Baltic Shipping Company A/S by the age of 26, enfant terrible Frederik Rye Lytzen has found the joy and importance of education in the Blue MBA.
"I am where I am today due to hard work and dedication, having always kept in the back of my mind the words of my family; 'The one who has the ability has the duty'".
Frederik Rye Lytzen spent the first months of his life in Brunei while his father was managing the oil rigs on behalf of Shell, and he grew up being told to never enter the world of Shipping, yet the stories and adventures his father would tell of the industry had imprinted into Frederik's mind at a very young age.
"I entered the world of elite tennis when I was 12 years old. It took me abroad to the US, and taught me to stand on my own two feet oceans apart from my family in Denmark, along with the importance of practice makes perfect." After a few years of playing and hoping to one day follow the footsteps of Roger Federer, an injury had Frederik return to Denmark to ultimately begin his "proper" education.
"That did not go so well." Frederik says with a smile. He was kicked out of his first high school for being rowdy and simply just not fitting into the box of the school system. "I then had to retake my first year of high school when I ultimately was sent to a boarding school in Denmark, which was probably one of the best decisions taken for me, although I did not see it that way at the time."
Frederik believes those three years at boarding school were some of the best of his life. "I ended up graduating with a 0.2 GPA, but I did graduate." However, his low grades did not allow him to tag along with his friends who applied for CBS and the University of Copenhagen. "There was nothing else I wanted to do besides begin my career in Shipping. I applied to more than 70 companies as a Trainee, and was rejected by every single one of them." Frederik firmly believes that if there is one thing that sets him apart, it is his extreme power of grit. "If you have a goal, no matter what it is, and you add perseverance, then grit will take you across the finish line." He continues to explain: "I did not have that big of a talent per se, but I had an immense amount of passion and persistence which meant that I did not give up. Ultimately, one door opened, and it was Baltic Shipping Company A/S who took me in as a Trainee when I was 21 years old."
Frederik then immediately set himself another goal; becoming a Partner in the company by the age of 25. Something that is highly unlikely even for a smaller scale company. "When I initiated my career in BSC I gave it all I had, I worked 90 hours a week and learned everything I possibly could – allowing myself to make tons of mistakes but always striving to be a better negotiator, contracter, operator and staying curious as to what happens in the industry whether it being the green transformation, education or something else that has an impact. When I started in BSC we had four vessels and a EBITDA of 6.7million DKK, and today we have 58 vessels and expect to land a EBITDA of close to 70million DKK."
Frederik does not take responsibility for this growth solely, but he attributes it to; "We found a niche market and managed to disrupt the regular business patterns. We are offering clients the Uber of the sea."
"I made Partner by the age of 26, not 25 as I had strived for, but that is okay" Frederik says with a big smile. "Now, at 29, I had an extreme urge to go back to school. I wanted to expand my horizon and to be inspired by the top industry specialists so I applied for the Blue MBA at CBS."
Frederik continues: "An Executive MBA in Shipping and Logistics will improve my knowledge, perspectives, and understandings of the shipping business – all which I find necessary to become successful both personally and professionally. Over the course of my career, and by the help of this MBA, do I hope to one day be a role model for our young maritime professionals, and make them understand how important it is to keep developing and broadening your professional skill set."